AngryDem's blog
---
Martha Coakley is in a tough spot right now. Some polls have her 15 points ahead of her Republican opponent. Other polls have her neck and neck and some polls even state that Republican Scott Brown is leading Coakley by a few points. All of the polls have shown that Brown is gaining traction and momentum in the final days before the January 19th election.
Public Policy Polling has Republican Scott Brown leading Martha Coakley 48-47. There is also news that the corrupt Obamacrats will stall Brown's swearing in if he wins the election to get the Obamacare bill passed.
Bill Clinton has been unleashed to save Coakley with a fundraiser on January 15th, but the Big Dawg can only do so much.
Critical advice from the bloggers at
Hillaryis44
, a site which endorsed Martha Coakley in October:
ShareThis
From FireDogLake:
MIT health economist Jonathan Gruber has been the go-to source that all the health care bill apologists point to to defend otherwise dubious arguments. But he has consistently failed to disclose that he has had a sole-source contract with the Department of Health and Human Services since June 19, 2009 to consult on the "President's health reform proposal."
How much was that contract worth? $396,200. Now Obama media shill Ezra Klein, who knew Gruber for years, denies that he knew anything about this conflict of interest:
ShareThis
Here is something fun for those of you with a Twitter account. The US Department of State has announced a Twitter contest where you tweet what democracy means to you in 140 characters or less. The winner with the most retweets gets a Flip Video HD Camcorder!
More info on the Department of State's website.
The contest begins today and ends January 21st. Good luck!
ShareThis
h/t Pacific John of Alegre's Corner for finding this superb video made by a former Obama supporter.
I don't know how to embed the video so click here or the link to Alegre's Corner above to view the video. (I do and have done it for you. hampster)

It must be painful for former supporters who really believed in the Obama movement and the promises that were made during the election to now see the truth. We tried to warn them but at least some are starting to wakeup from the fairy tale and hold Obama accountable.
ShareThis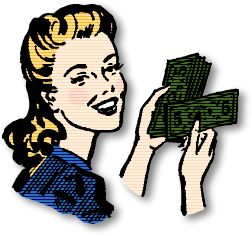 Via Lambert:
Here's Villager Nancy Keegan happily selling her constituency down the river:
When Barack Obama was campaigning for president, he promised to enact legislation to prohibit the states from limiting the right to abortion. Now that Obama is in the White House and solid Democratic majorities are ensconced in Congress, opponents of abortion rights have been bracing for that and other major changes to abortion laws.
ShareThis
:sick: No, I did not make this s#@t up using photoshop. This is the new MS. Magazine cover. More at Heidi Li's Potpourri.
What should have been on the cover. (Thanks to SwanSpirit at The Confluence):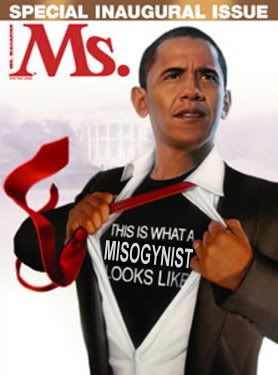 ShareThis
This is a long article but worth the read. A Columbia Journalism student covered Harriet Christian's trip for Democrats for McCain from NYC to Scranton. Her interviews show that many people are voting against Obama for a variety of reasons and not because of what the Obamamedia wants the public to believe.
(cross posted at No Quarter)
Clinton Democrats: The Media Has Got It All Wrong
There are valid reasons why Obama still has problems winning over some Clinton supporters and it's not because of racism.
by Christal Phillips
On the Road to Scranton
ShareThis
After seeing this video of McCain supporters verbally assaulted on the streets of the Upper West Side, it is no surprise that things would escalate into physical violence.
From Cannonfire:
The Dems are now guilty of every sin they have ever ascribed to the Republicans. The Dems bleat about a mythical call to violence at a Palin rally, yet they themselves are guilty of both verbal and physical violence -- as in this instance when Democrat fanatics assault a woman who won't vote as they wish. From the complaint filed in the criminal court of NYC:
ShareThis